Bio information technologies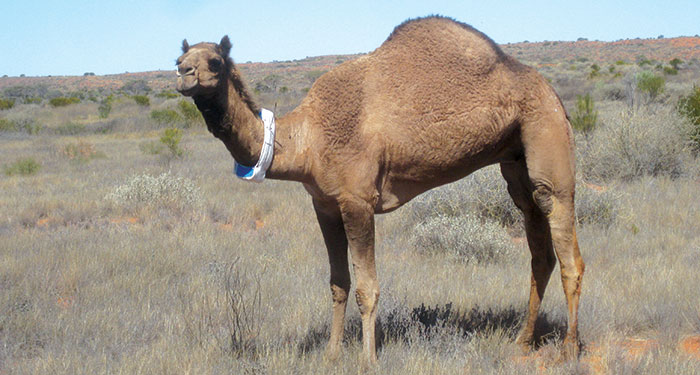 EcoKnowledge's specialised bio information technologies enable wildlife researchers and land managers to be better informed.
Customised technology
EcoKnowledge specialises in the design, development and manufacture of high-quality remote monitoring, GPS, aerial survey and animal tracking equipment. Our staff have unique expertise in this field, combining backgrounds in electronic engineering and biological surveying. The result is robust and quality-tested equipment that meets the demanding conditions often encountered in the field.
We have been manufacturing radio collars for over 15 years. We also manufacture web-based GPS satellite collars, directional antennas (Yagis) and a range of in-field hardware and software applications.
Modelling, GPS and GIS
EcoKnowledge is the most experienced private GIS company in South Australia. We use specialised GPS units to undertake weed and fauna surveys for GIS mapping. We also use ArcGIS, Spatial Analyst, Geostatstical Analyst, MapEdit and GlobalMapper for mapping and habitat modelling.
Our range of in-house developed software includes spatial analysis, spatial statistical, computer decision-support and optimisation tools, and aerial-based GPS mapping applications. We also offer clients custom-designed GIS software that is tailored to individual needs and systems.
Specialty services
EcoKnowledge specialises in the manufacture and supply of:
remote and live GPS-satellite tracking systems integrated into an internet mapping service
miniature GPS logging devices for medium-sized mammals
pulse-beacon radio collars and implants for all sizes of animals
mortality, movement, posture and temperature sensors combined with the above
ground and airborne directional-antenna systems and radio receivers
re-battery and repair services
safety systems for people working in difficult or remote outdoor locations
professional advice in GIS analysis
production of high-quality mapping products including internet mapping solutions
airborne vegetation and broad-scale land system mapping
vehicle, ground or aerial GPS mapping software
stochastic dynamic programming software
spatial analysis software.
Demonstrated expertise
Previous EcoKnowledge projects include:
development of ground- and air-based GPS mapping products (including the commercially available 'Entrack' and 'Flystat' programs, used by the South Australian Department of Environment and Natural Resources and SA Water)
development of a range of computer decision-support and optimisation tools (including Optimal Restoration of Altered Habitats, or OPRAH)
manufacture of radio-collaring equipment, including:

miniature mammal, bird and fish pulse transmitters
medium-sized mammal collars
Yagi direction-finding antennas
automated radio-tracking systems
GPS satellite collars with web-mapping facility for medium to large mammals
low-flying aerial camera systems.
The bio information technologies node also includes Animal Tracking, a specialised service that provides custom collaring packages and real-time online tracking tools. For more information or to see a demonstration, visit www.animaltracking.com.au.